pranks, pints and protests?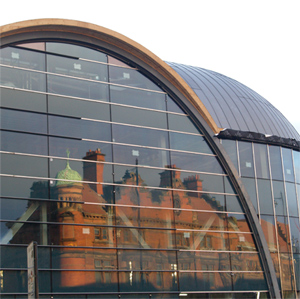 Brewing Up Memories – The Story of the Bruce Building
In 1896 Newcastle Breweries Ltd set up company headquarters at the newly purchased Haymarket Brewery. All departments were controlled from their offices at the Haymarket Site, now known as Bruce Building, which stands on Percy Street opposite the Haymarket bus station.
The Grade II listed building was designed by architect Joseph Oswald and boasts a stunning interior with ornamental plaster ceilings, stained glass windows, decorative tiling, carved oak fireplaces and a grand marble staircase.The building is now owned by Newcastle University and is always a popular attraction on heritage open days.
Join us as the stories of this fascinating building are brought to life by the memories of people who worked and played within its walls throughout the years.
If you wish to learn more, participate in the Heritage Open Day Tours which will run from Thursday 9th to Sunday 12th September 2010.
'Brewing up Memories' was produced by: Caroline Brown, Nick Chester, Grace Dunne, Sarah Forster, Anna Hudson, Hannah Kidd, Claire Marsland, Andrew Paget, Elizabeth Protokowicz, Ruth Slaney (2010); Percy Bamboat, Alison Coapes, Clare Flanagan, Esther Harper, Gillian Robinson and Megan Waller (2009)