your tales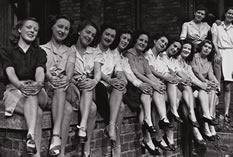 Have you studied or worked at Newcastle University? We'd like to hear from you if you have. Please contribute your memories of your time on campus to help build the archive. Were they truly "the best days of your life"?!
rvarey, New Zealand
Drinks in the Haymarket, the Percy, and the Farmer's Rest, then on to Men's Bar then up to the Level 6 disco. That meant 10-12 pints of Fed Special and Exhibition. The next day the cure was a ham and pease pudding stotty cake and a pint of milk.
Life really was simpler in 1976!
WE also went to lectures and handed our work in on time. I achieved a BSc with Distinction and loved every minute of my life in Newcastle and Gateshead. I met the love of my life and my wife of 28 years in a city centre disco.